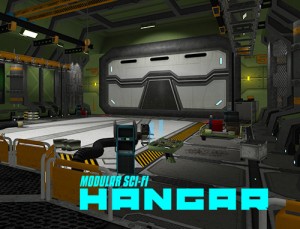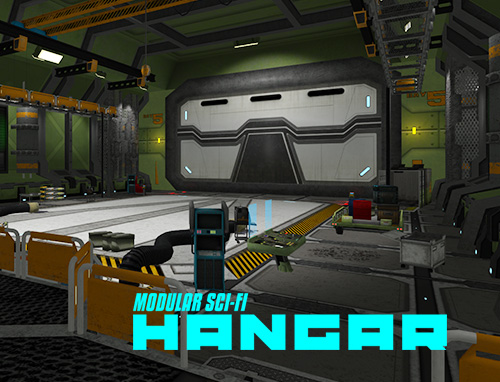 Our newest Unity asset, Modular Sci-fi Hangar is now available in the Unity Asset Store.
This package includes a variety of models (computer consoles, beams, pre-built wall sections, props, and much more) for creating a custom modular sci-fi hangar.
Also included is our Animated Sci-fi Crates & Barrels pack for free.