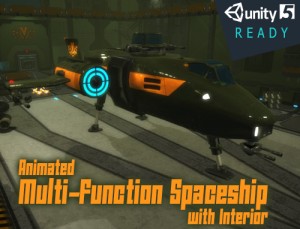 Today we are proud to announce the release of our Animated Multi-Function Spaceship with Interior.
This is an update to our previous spaceship package and includes an interior as well as interior animations such as pilot and gunner seats, cockpit doors, hatch doors, and ladders. All animations can be modified in Unity. This update is also Unity 5 ready and includes PBR textures.
Modular Sci-fi Hangar environment sold separately.