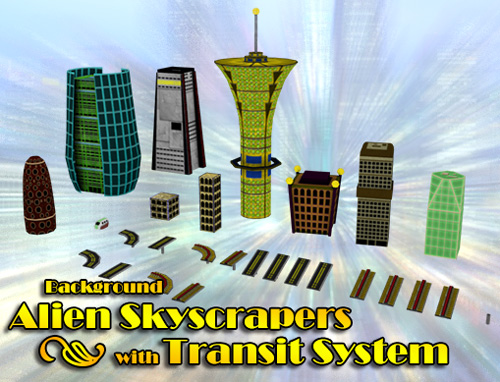 A package with low-poly alien skyscrapers and transit system intended for use as part of a background environment. Transit system includes modular highway and rail sections which can be used to build an infrastructure for a city background.
Key Features
29 meshes
42 prefabs
Modular transit system
Includes daytime and nighttime textures
Models share textures for reduced draw calls
Includes two texture resolutions (1024 and 2048)
Models range from 8-528 tris and 12-514 verts
Free Version
Free version with a few models included in the full version is also available.
Full Version Changelog
v1.01
– Added nighttime textures