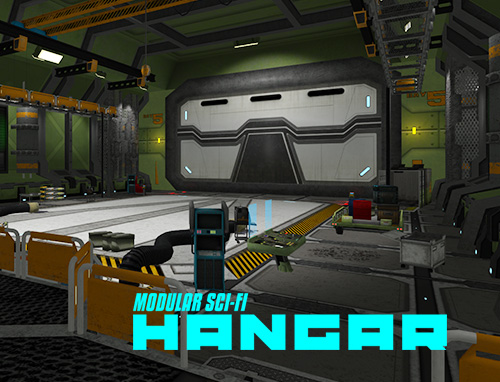 This package includes a variety of models for creating a modular sci-fi hangar. Also included is a demo scene of the hangar, an animated crates demo scene, and a scene with all prefabs laid out.
This package also includes our Animated Sci-fi Crates & Barrels pack for free. Container_01 has been re-colored to match the theme of the hangar.
Key Features
130 prefabs (computer consoles, beams, pre-built wall sections, props, and much more) to fill your levels with
Import your own images for holographic screens
Most textures are 2048px, but set to 1024px in the settings to lower file size
Includes diffuse (with specular in alpha channel for some textures), normal, and illumination maps
The included demo scene does not include a character controller. If you would like to walk through the demo, simply drop a character controller into the demo scene.